Is Calling a Water Damage Company Really Necessary?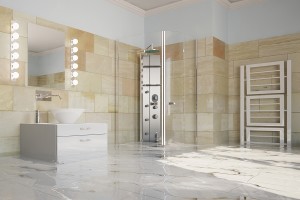 Do you know when to call a water damage company for professional help removing water in your Atlanta, Georgia, home? Perhaps the basement of your home has been flooded due to a recent storm, or the kitchen has suffered water damage as the result of broken pipes. It can be hard to know when to tackle the problem yourself and when you need the assistance of a water damage company. Keeping a few things in mind can help determine if you can do it yourself, or if you need to call in the pros.
If you're dealing with smaller amounts of water and the damage is very recent, you may be able to rent water removal equipment to vacuum out the water and use borrowed fans to dry the area. Just be sure the area – including carpet padding and dry wall – is completely dry as quickly as possible because mold can grow in as little as 24 hours, which will add a whole new set of challenges. If you don't have access to water vacuums or fans, you may wish to contact a water damage company as they will have the equipment needed to dry the area as quickly as possible.
If you notice a strange or foul smelling odor in your Atlanta home, you may need to call in the professionals. You could be dealing with unsanitary water that can be hazardous to deal with, or you may already have mold growth, which, if it is a large infestation, needs the assistance of a professional.
Additionally, if your home needs substantial repair due to water damage, many specialists offer restoration work in addition to water removal services. This can save you the extra step of having to find contractors to deal with the consequences of water damage and ensure that your home is restored to its previous condition.
If you think you need the assistance of a professional water damage company in Atlanta, GA, contact FloodX. We are full service water damage and mold removal experts and can handle all of your restoration needs.
Google+