When to Call an Expert for Water Damage in Your Atlanta, GA Home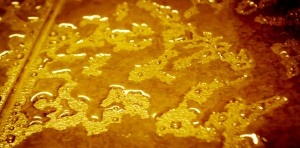 When water damage strikes your home in Atlanta, Georgia, you may wonder if you can dry things out without calling in a professional. Regardless of whether you call in help or choose to tackle the job yourself, quick action is a necessity to prevent serious, long term consequences like the growth of mold.
Here are a few things to consider to help determine whether you can handle the job of taking care of water damage in your Atlanta home yourself:
Determine how much of your home has suffered water damage – Regardless of the area affected, it is vital that all water is removed as quickly as possible, as dangerous mold can start to grow in as little as 12 hours. If you can't clean and dry your home quickly, you may need to contact a professional.
Consider the source of the water – There are numerous ways your home can suffer water damage – from broken pipes and faulty appliances to severe storms and flooding. If the water source is contaminated by sewage it can pose a health threat to you and your family, and you will want the services of a company that can safely handle such hazardous conditions safely.
You will need special equipment – Cleaning water requires heavy-duty vacuums or pumps along with high-powered fans and dehumidifiers to extract as much water as possible from the air. If you don't have access to this type of equipment, contact a water extraction professional.
If you decide that you need a professional to help clean the water damage from your home, contact the experts at FloodX. We offer 24/7 emergency water extraction services with certified, experienced technicians you can trust to make your Atlanta, GA, home healthy for you and your family once again.
Google+