Black Mold Removal Experts in Atlanta, GA, Recommend Doctors to See After Prolonged Exposure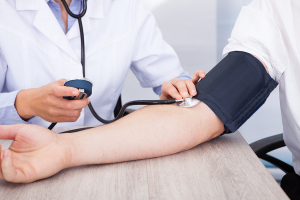 While black mold removal experts in Atlanta, Georgia, can help make your home a healthy and safe environment for you and your family, where do you go if you are concerned that you or someone you love is suffering adverse effects of prolonged black mold exposure? And, how can you know if your symptoms are related to black mold exposure in the first place? Unfortunately, everyone reacts to all types of mold differently; you may be one of those people who hardly notice that there is mold in your environment, or you could experience severe reactions that have a serious impact on your health. If you suspect mold of any type is affecting the health and quality of life for you or someone you love, you may need to see medical professionals to treat suspected mold illness.
Common symptoms of mold sickness include headaches, eye irritation, skin redness and rashes, and chronic breathing disorders, and the first place to turn for help with these and other symptoms will likely be your family physician. If necessary, your doctor may recommend you see a specialist, such as an allergist that specializes in mold allergies to determine if your symptoms are the result of seasonal pollen or mold in your home. Another specialist to consider is a pulmonologist if breathing is difficult, or an infectious diseases specialist if a mold-induced infection is suspected.
Regardless of which doctor you go to for help treating your symptoms, the most effective treatment for mold illnesses begins with a clean, mold-free environment. Black mold removal experts can help ensure that your home is safe for your and your family.
If you need a black mold removal company for your home in Atlanta, GA, contact the experienced professionals at FloodX today.
Google+