4 Things to Look For in Mold Remediation Companies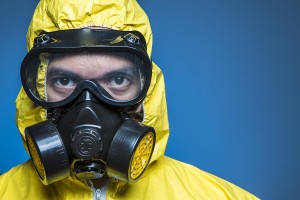 If you need help from mold remediation companies in Atlanta, Georgia, you may be overwhelmed by the number of businesses offering their services. Tackling mold growth and its detrimental effects is serious business, because once exposed to water, mold can grow at an alarmingly fast rate. You need a company with professionals who understand the necessity of prompt action.
Here are some things to look for when seeking mold remediation companies:
References and reputation – You can get started in your search by asking for references. Ask anyone you can think of for recommendations. After you receive a few, go online and check out their reputation. Contact the Better Business Bureau to see if any complaints have been filed, and if so, how the company resolved the complaint.
Certification – Proper mold remediation requires specialized training. You don't want to hire a company that lists mold remediation as a sideline specialty. Make sure the technicians at the company you are considering are well-trained and are certified by the Mold Inspection Consulting and Remediation Organization (M.I.C.R.O).
Insurance – It is essential that the company you are considering has liability insurance. Check to make sure the policy shows coverage for safe handling and removal of mold.
Scope of service – Finally, find out exactly what services the company provides. Some companies will remove mold but won't fix the moisture problem that promoted the growth, which means the mold will just return. Others cannot offer demolition and reconstruction options if required. You want a full-service company you can trust to handle the whole job.
Among mold remediation companies in the Atlanta, GA, area, FloodX is the one to trust. We are licensed and insured, offering a full range of mold removal and remediation services to make your home safe as quickly as possible.
Google+